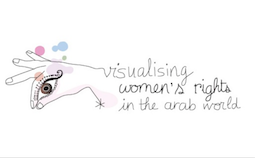 Tactical Tech launches the Visualising Women's Rights in the Arab World project with a workshop for those working on women's rights issues in Palestine, Iraq and Lebanon. The workshop will take place over four days, 5-8 December at The Feynan Ecolodge in Jordan, where the 26 participants will be introduced to such techniques as information design and geo-mapping as techniques for campaigning.
The participants at this workshop will:
Be introduced to how to find, interpret and analyse data related to various rights-based issues
Learn what makes a compelling, visual campaign and how to plan evidence-based advocacy initiatives
Gain hands-on skills in visualisation techniques, including; geographical mapping, information design, animation and illustration.
Feynan Ecolodge, rated as one of the top fifty ecolodges in the world by National Geographic Adventure magazine, provides all this. The lodge is entirely solar powered and lit only by candles at night. Between workshop sessions, there'll be plenty of time to take in the silence and starred sky on the rooftop terrace, amble through their library, take a hike in the desert or sip mint tea and chat in the leafy courtyard. The workshop group will take over the entire 26 roomed lodge from the 5th - 8th December 2010.
Images: Photos of Feynan lodge viewed from the outside and inside.
Submitted by faith on Tue, 08/24/2010 - 20:12